At TRIFFT Loyalty Cloud, we're thrilled to announce the launch of the powerful tool that will transform how you create and customize your app's homepage, making it easier and more flexible than ever before. Say hello to our new mobile app homepage builder!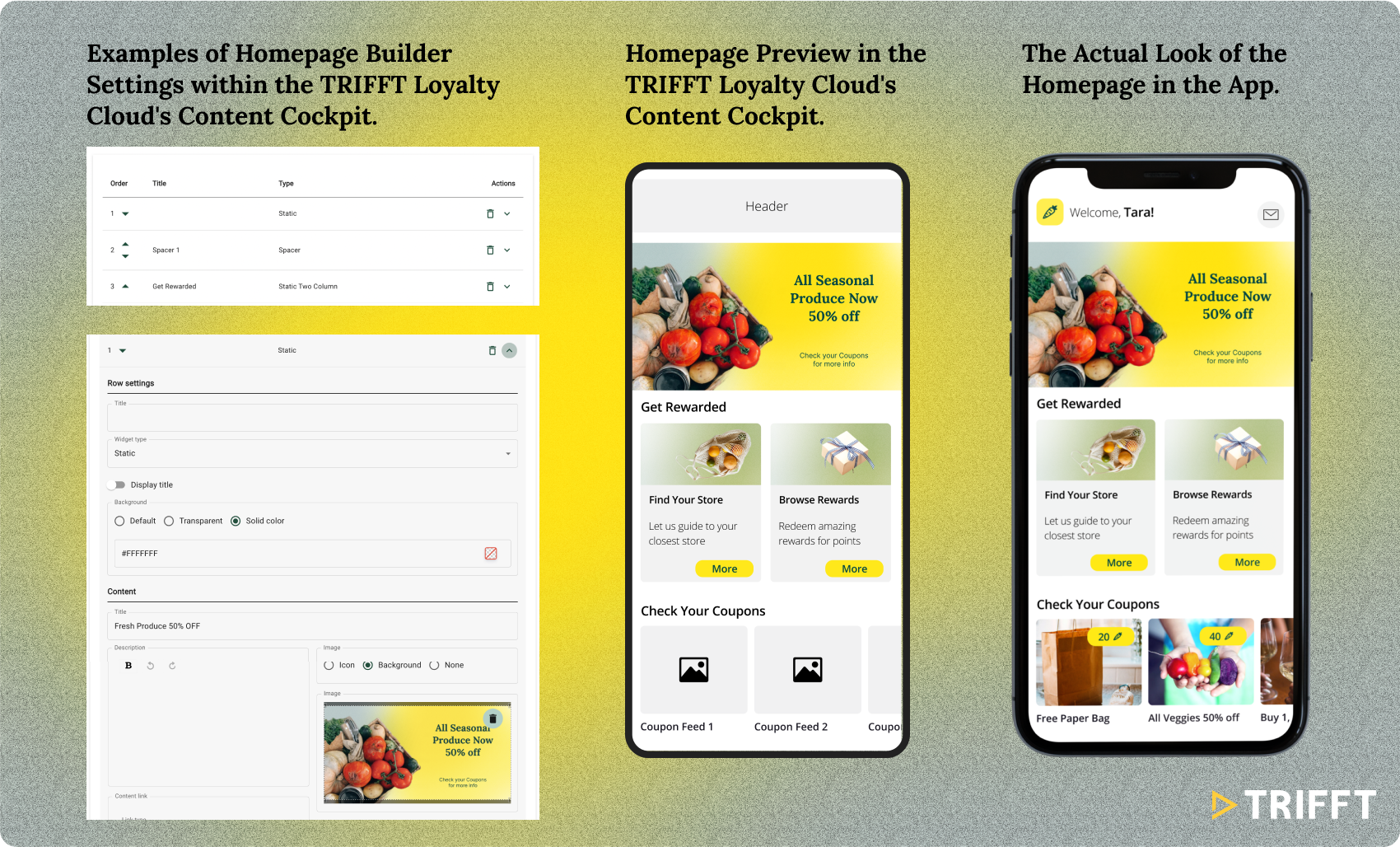 Stand out from the crowd. Make the loyalty app truly yours
There are mobile app development solutions available that can create apps with strikingly similar looks and feels, resulting in a lack of uniqueness and differentiation among apps. However, TRIFFT takes a different approach. We believe in providing our clients with the power to create truly unique and customized mobile apps that stand out from the crowd.
The mobile app homepage has the critical role of being the first point of contact for users. That's why we put so much effort into revamping our homepage builder to offer our clients a seamless experience, enhanced flexibility, and support for multiple channels. It is now super easy to customize the layout, design, and content of their app's homepage directly from the Content Cockpit.
Unlike generic solutions, TRIFFT Loyalty Cloud empowers clients to choose the modules and features they truly want and need, allowing them to create an app that reflects their vision, aligning it perfectly with their brand identity and user preferences. All that without the need for coding or IT support.
Gone are the days of guessing how the homepage will look after publishing. With TRIFFT's enhanced homepage builder, you can now preview changes in real-time, making it effortless to fine-tune the design and layout to perfection.
Flexibility is key in today's fast-paced digital landscape, and TRIFFT's homepage builder delivers just that. With the ability to add new widgets over time, you can easily adapt your homepage to the latest trends and user expectations, ensuring your app stays relevant and engaging. Rearranging the order of widgets is a breeze with just one click, giving you full control over the layout and appearance of your homepage.
The wide range of widgets available in TRIFFT's homepage builder offers unparalleled customization options. Choose from options such as Static, Static Two Column, Side-by-side images, Static Counter, Feeds, Contest, and Spacer, each with its unique functionality, appearance, and visual settings.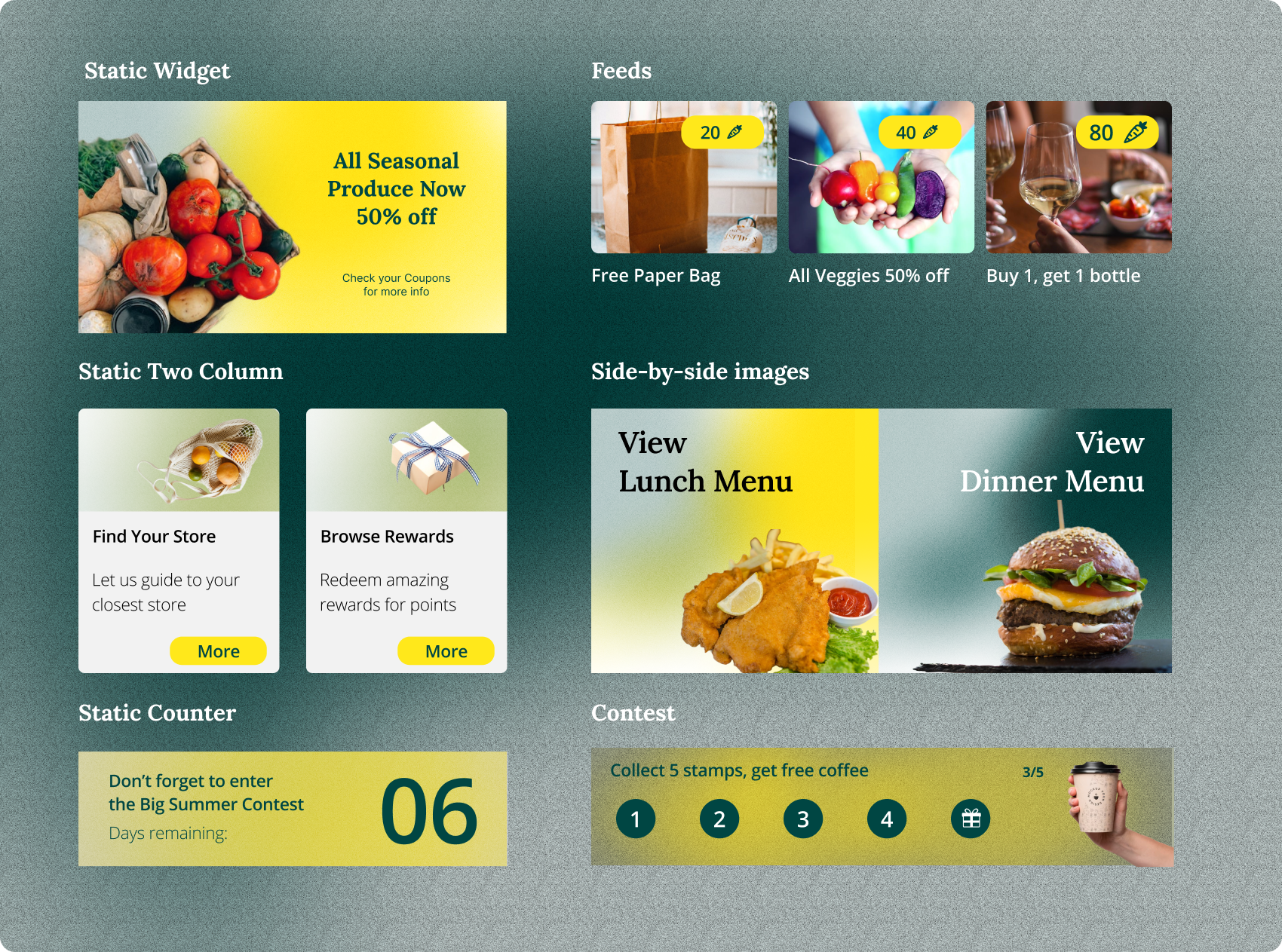 Don't worry about the technical details
Our support article for individual widget types will guide you through the process, making it a breeze to design a homepage that reflects your brand, engages your users, and drives results. 
Do you want to create awesome loyalty experiences?
Get in touch with TRIFFT Loyalty Cloud!