We are THE&nbspCOMPLETE loyalty platform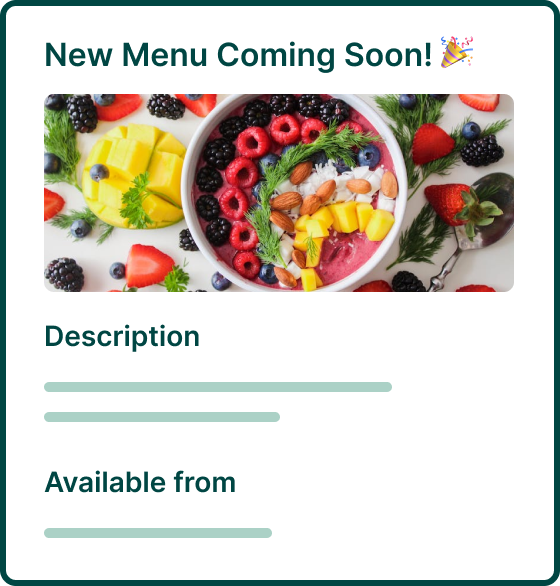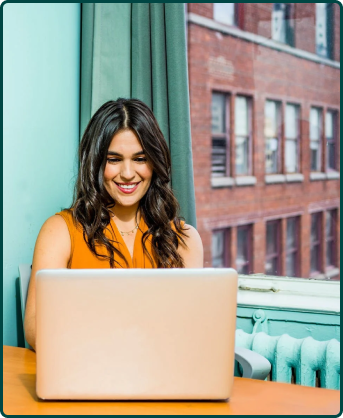 We cover all things loyalty
Streamlined administration, CRM, CMS, and state-of-the-art loyalty channels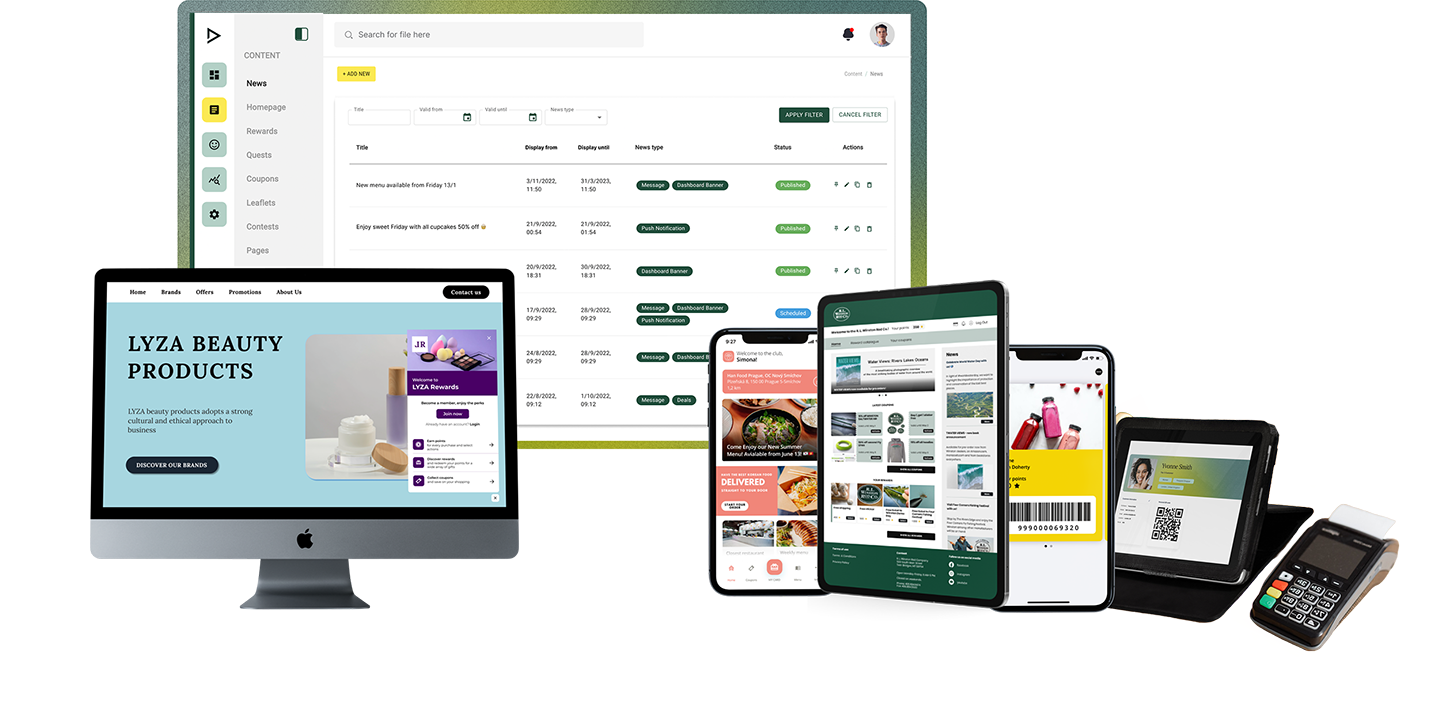 Explore Our Solution in Just 2 Minutes! We handle tech, you focus on awesome loyalty experiences
Our unique advantage: ready-made, fully customizable channels
Other solutions provide loyalty backend with administration. But when it comes to frontend (like apps), you are on your own. Save your business from unnecessary frustrations, and let TRIFFT take care of your customer-facing channels.
There's a number of consumer-facing channels to choose from:
Mobile Applications
With TRIFFT, you get native iOS/Android mobile apps. Whether you see it as your key loyalty channel, really immersive channel for your hard core fans, or just a must-have standard in your industry, we have you covered.
Loyalty Websites
Do your customers prefer to connect with you in a comfort of their homes from desktop or need a quick in-store registration on their cell phone? In any case, adding web to your loyalty channels is a good idea. With TRIFFT it's easy, as everything just works out of the box. Client Zone supports all our modules.
Digital Wallet Cards
For those customers who don't have or want an app, you need to have an easy way to stay engaged. Smart cards are a lightweight, yet powerful alternative to other channels. Best of all, you don't have to rely on third-party loyalty card wallet apps.
Plastic Cards
Effortlessly integrate TRIFFT with your existing plastic cards or seamlessly provision new ones. Our platform supports a wide range of technologies, including NFC, chips, QR codes, and EANs, ensuring a smooth experience. With custom branding, your plastic cards will align perfectly with your brand identity.
API (Headless)
Benefit from reliable TRIFFT loyalty backend and easy-to-use Content Cockpit and connect with us through ready-to-use and well-documented API's.
Loyalty Kiosks
Enhance your customer experience with our interactive loyalty kiosks. Allow customers to check in using dynamic codes, view their balance and rewards in-store, and streamline your loyalty program. Our kiosk solution includes software, tablet, and stand, with complete remote management capabilities via Wi-Fi or mobile network for added convenience.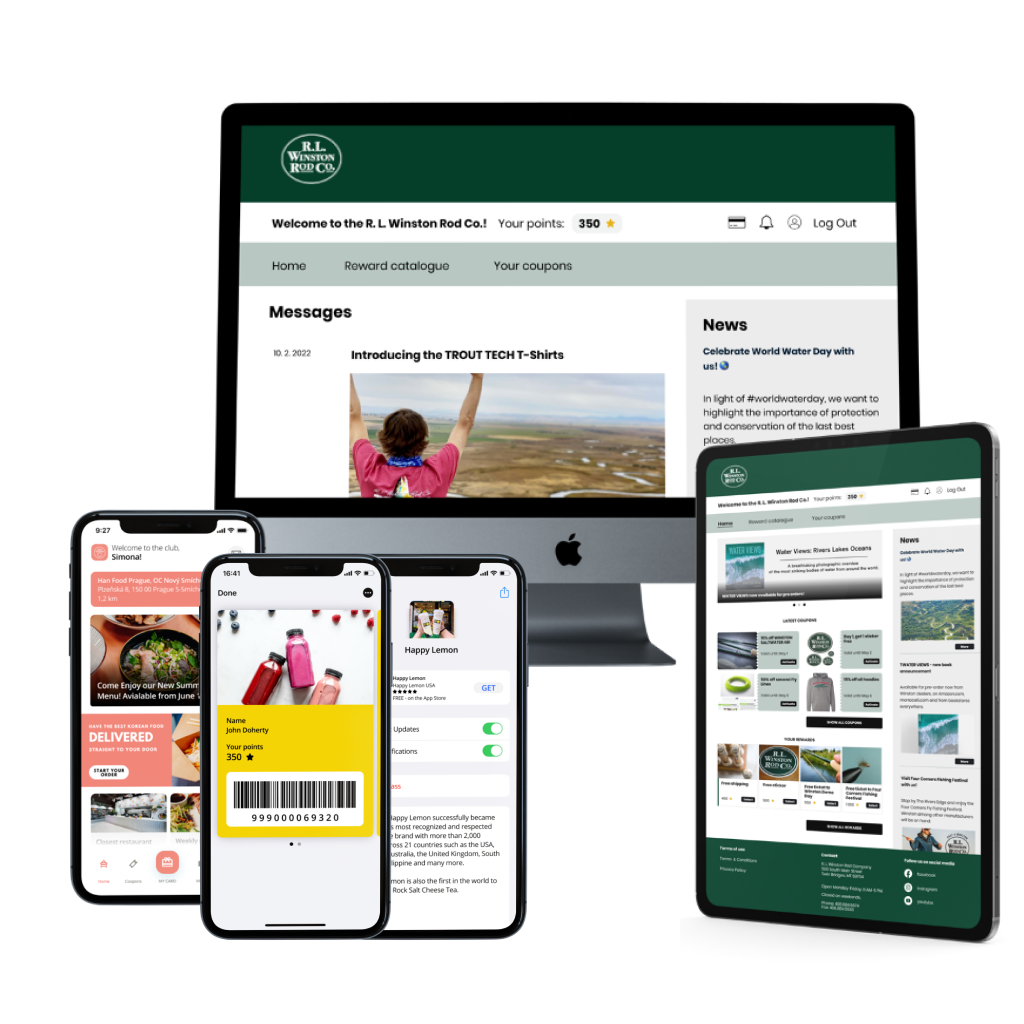 Craft Your Perfect Loyalty Program
Mix and match 25+ modules for the perfect fit – Build Your Ideal Solution!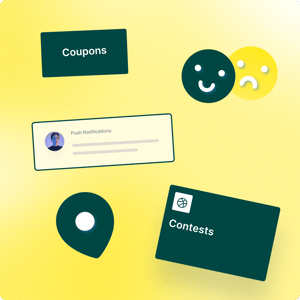 Don't take our word for it.
At TRIFFT, customers come first. Here's what they have to say about us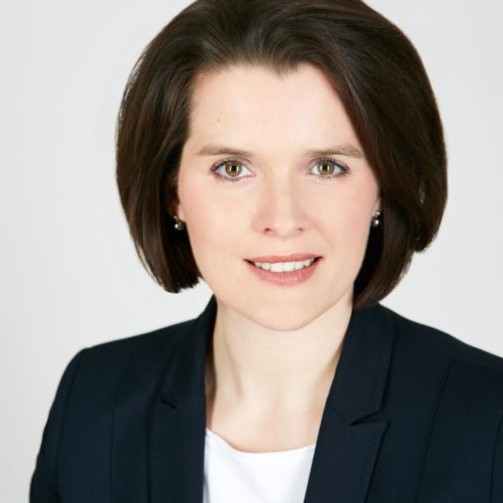 Katja S
Head of Retail Franchise, METRO AG
A go-to platform for a modern loyalty program with hands-on support

"Super easy-to-use platform with a wide range of features. From setting up rewards, editing venues to sending push notifications, everything is a matter of a click."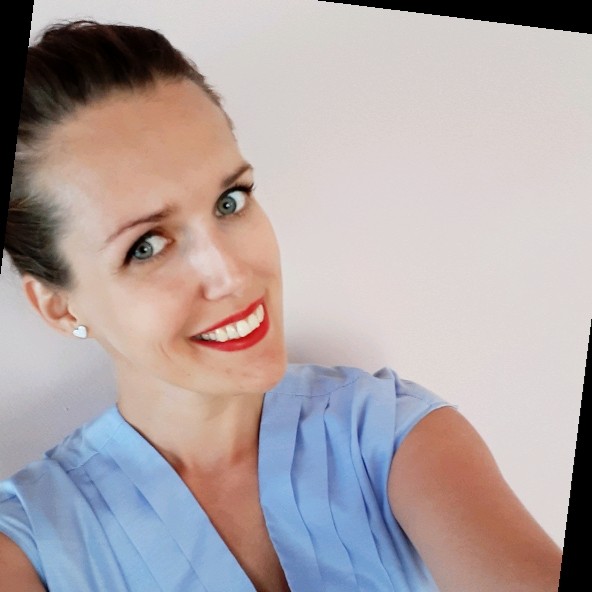 Aneta B
Marketing Project Manager, Wormelen Group
One powerful platform for all loyalty-related activities

"An easy-to-use platform that makes the lives of our marketers so much easier as the content (among other things) for both our mobile app and website, is published from a single place."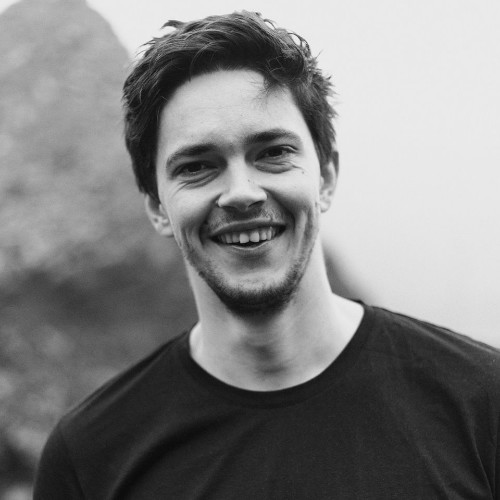 Michal O
CEO, Deafcom
Great product with professional team behind

"We have been looking for the right solution for some time. I am very happy we decided for TRIFFT's solution. The team behind it listened carefully to our needs and worked with us to ensure maximum success."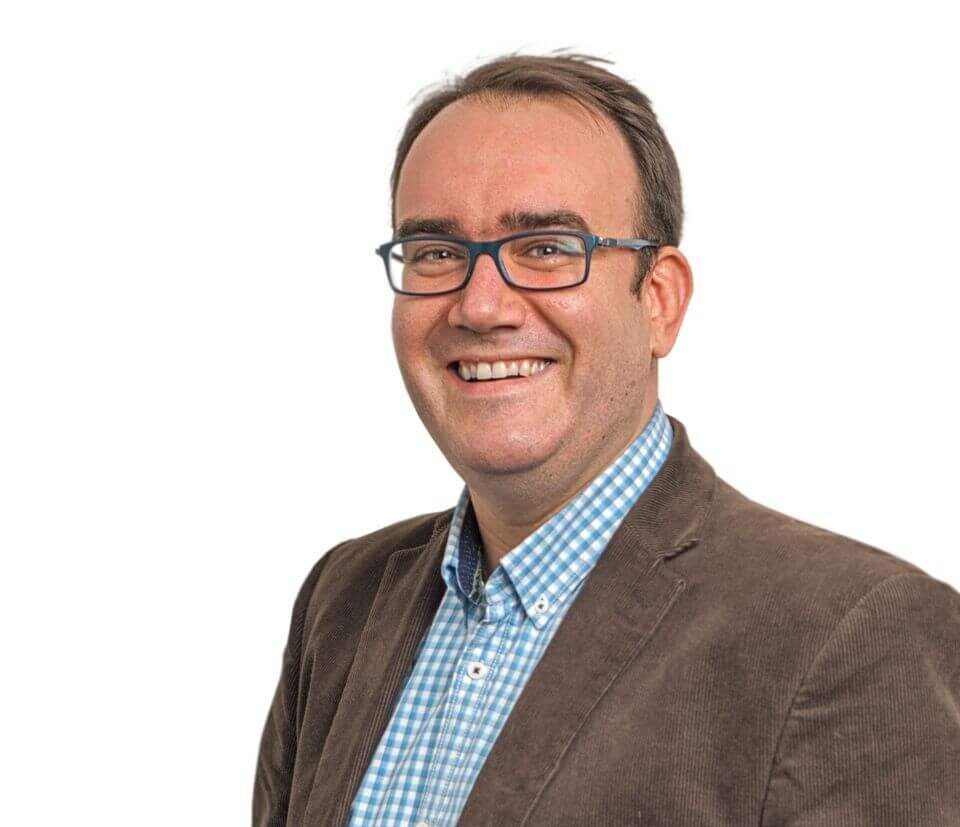 Ján A
CFO and Partner, Dexfinity
Excellent one stop shop platform for loyalty

"Trifft Loyalty Cloud is excellent one stop shop platform with all loyalty features extremely useful for various industries from FMCG to e-comm. Smooth integration and rich library of modules and functions is also advantage"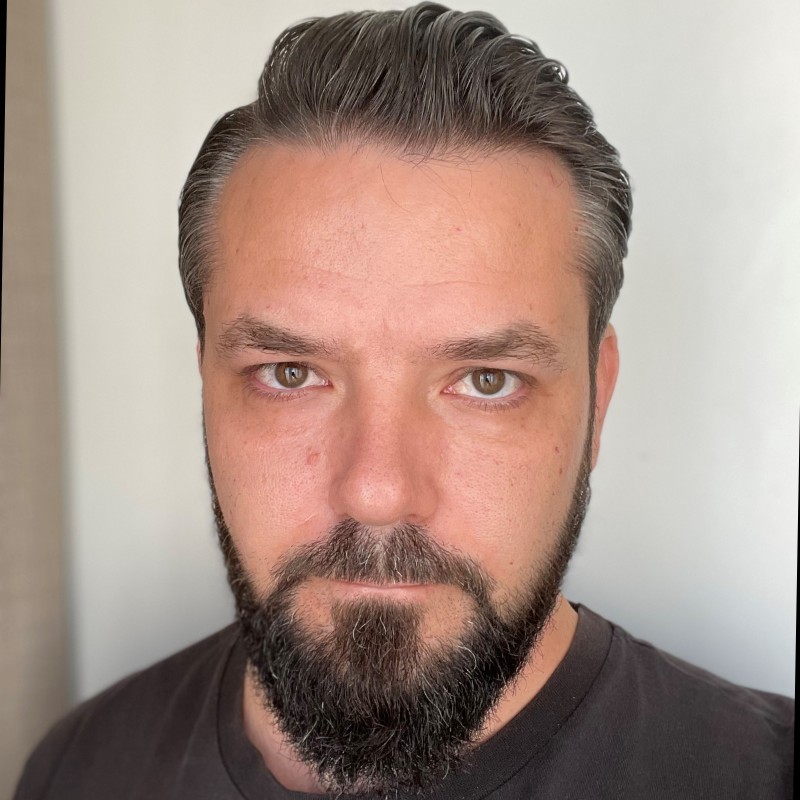 Andrei N
Convenience Digital Innovation Manager, METRO AG
The go-to platform for loyalty!

"TRIFFT's loyalty cloud platform is one of the fastest to implement and affordable loyalty platforms that we have come to use and benefit from in our company."
Patrik T
Retail Operations Manager, GROM/Unilever
Amazing platform for our loyalty needs!

"Great customer service, quick response, fast implementation. Very easy to use and best customer service ever with a huge variations of possibilities. Trifft is still working on new modules in a very creative way!"
Broad range of integrations
Thanks to our API-friendly design, TRIFFT easily integrates with leading CRM, CDP, POS and ERP solutions, as well as marketing tools and platforms.
Frequently asked questions
Ask everything you need to know about our products and services.
I have an existing loyalty program, can its data be transferred to a new program?
Yes! We can help you either with one-off transfer of data to TRIFFT or even set the system so that we continue using (and synchronizing data with your existing CRM or loyalty database)
Will I need support from IT team to set up my loyalty program?
TRIFFT Loyalty Cloud is minimizes need for IT involvement. At the start, we handle required integrations into your existing systems. Once integrated, marketers can fully concentrate on creating an engaging content and we take care of making the tech work.
Will TRIFFT work with my existing tech stack (POS, ERP, CDP, eCommerce, ...)?
Absolutely! TRIFFT works with many existing solutions of of box and can integrate with other systems through a ready-made set of existing APIs. The platform is also built to handle custom integrations if needed and our IT delivery team is ready to support you.
How much does it cost?
Concrete cost depends on complexity of program, modules ordered and number of members actively enrolled, please contact us to get a free, non-binding quote offer.
Is technical support included in price?
Yes, TRIFFT Loyalty Cloud provides 24/7 monitoring and technical support to its customers. On top, we are constantly working to make our platform better by adding new features and improving existing ones.
I did not find a feature that I want in TRIFFT. Do you do custom development?
It depends. TRIFFT is a platform-based software and we generally don't create custom features. But, if there's a feature that you feel we need, talk to us… there is a good chance we already have it, are working on it, or think it would be a neat addition to our solution.
Will I need a person dedicated to running the program?
You don't necessarily need a loyalty manager. TRIFFT can work in "set and forget" mode or you can take advantage of our scheduling features to prepare loyalty program's content in advance and just let it appear when planned. However, customers today expect your program to be engaging and relevant for them. For best results it is advisable to have a team member responsible for making sure there's always something new your program can offer. Alternatively, you can order managed services from TRIFFT and outsource the operations of the whole program - we'll take care of content creation, customer support etc.
How secure is TRIFFT?
We constantly focus on improving security. That's why we chose Microsoft AZURE as a cloud provider. We employ industry-leading security standards and are on path to undergo ISO9001, 27001, 270017 and SOC 2 Type 2 certifications by end of 2023.