The Ultimate Guide to Brick-and-Mortar Retail Loyalty Software
DEFINING CUSTOMER LOYALTY
Customer loyalty is a vibrant, mutual relationship between a brand and a customer. Influenced by rational and emotional factors, its strength is demonstrated by a customer's inclination to choose the brand consistently over competitors.
LOYALTY PROGRAMS UNRAVELED
Loyalty programs systematically reward registered customers for their repeat transactions or valuable actions. These incentives include discounts, cashback, exclusive offers, or unique experiences, fostering stronger bonds between the brand and its customers. Such programs lead to increased engagement, frequent visits, higher spending, and an enhanced market share.
LOYALTY PROGRAM SOFTWARE: AN OVERVIEW
Loyalty program software, coupled with loyalty marketing and in-store execution, is essential for a successful loyalty program. It serves as the program's backbone, ensuring accurate calculations and presentation of chosen loyalty mechanics, while offering performance-enhancing tools.

‣ Depth:

Basic loyalty software providers offer a "database" with administration and APIs for custom-built consumer-facing channels. Comprehensive software suites include plug-and-play, fully integrated channels, simplifying program operators' tasks.

‣ Breadth:

Narrow-viewed loyalty software focuses on accounts, transactions, and rewards, while all-inclusive platforms provide end-to-end features, such as CRM, CDP, CMS, and gamification. Comprehensive suites cater to businesses starting loyalty efforts, modernizing legacy stacks, or outsourcing the entire technology component.

Loyalty software solutions differ in industry focus, target customer size, and deployment mode. For a brick-and-mortar retail business seeking a loyalty software solution, research and invest in the best-suited option for maximized customer experience and operational gains.
A BRIEF HISTORY OF LOYALTY PROGRAMS IN RETAIL
The concept of loyalty programs dates back to the late 18th century when retailers offered tokens or stamps as a reward for purchases. Customers could then redeem these for products or discounts, encouraging repeat business. Over time, loyalty programs have evolved to adapt to changing consumer preferences and technological advancements.

20th Century Developments

In the 20th century, loyalty programs gained popularity as brands experimented with different reward schemes. Frequent flyer programs in the airline industry and the introduction of plastic cards for loyalty program memberships were some of the significant milestones during this period. Retailers also launched innovative schemes like cashback rewards and exclusive offers, attracting customers and fostering loyalty.

The Digital Revolution

The rise of the internet and smartphones transformed loyalty programs. The digitization of retail enabled brands to offer personalized and targeted rewards, enhancing customer experience. The development of mobile apps and digital wallets allowed for seamless integration of loyalty programs into customers' everyday lives.
WHAT ARE THE BENEFITS OF LOYALTY PROGRAM SOFTWARE FOR BRICK-AND-MORTAR RETAIL INDUSTRY?
Loyalty program software is essential for modern retail businesses, offering advanced tools to create and manage flexible, high-performance solutions that adapt to future changes. Customized loyalty software solutions have become popular in the retail sector, providing additional features like in-app orders and digital wallets, reducing costs and streamlining operations.

Implementing Loyalty Program Software in Retail

‣ Connecting Transactions: POS systems link loyalty members with transactions, enabling rewards for purchases or store visits. Scanning methods, QR codes, or geolocation technology ensure smooth operation and customer engagement.

‣ Checking Balance: User-friendly interfaces allow customers to monitor their account balance, rewards, and progress. Mobile apps, websites, or in-store kiosks provide easy access, while email or SMS updates keep customers informed.

‣ Redeeming Rewards: A seamless redemption process encourages customer participation. Mobile apps, websites, or in-store transactions facilitate reward redemption, while POS integration ensures smooth application of discounts or benefits.

‣ Communication: Multi-channel communication, including email, SMS, push notifications, and in-app messages, keeps customers informed about their loyalty status, promotions, and events. Personalized content increases engagement and drives desired actions.

‣ Customer Support: Efficient customer support addresses issues and inquiries, maintaining customer satisfaction and loyalty. Support teams, FAQs, and troubleshooting options ensure a positive customer experience.

‣ Analytics: In-depth analytics provide insights into customer behavior and preferences, helping businesses optimize loyalty program strategies, improve satisfaction, and drive revenue growth.
KEY FEATURES OF RETAIL LOYALTY PROGRAM SOFTWARE

‣ Versatile Loyalty Engine: Supports diverse structures and incentives to promote customer engagement and loyalty.

‣ Comprehensive Content Management: Streamlines content creation and management for enhanced customer engagement.

‣ CRM with Segmentation and Consent Management: Collects, stores, and analyzes customer data while ensuring data protection compliance.

‣ Robust Analytics: Offers ready-to-use dashboards, customization options, and data-driven decision-making capabilities.

‣ User-friendly Consumer-facing Channels: Provides intuitive interfaces for easy customer interaction.
BENEFITS OF RETAIL LOYALTY SOFTWARE OVER IN-HOUSE SOLUTIONS
‣ Speed of Deployment: Implement loyalty programs faster with pre-built solutions.

‣ Expertise and Support: Leverage specialized knowledge and ongoing technical support.

‣ Scalability and Flexibility: Easily expand or modify loyalty programs as needed.

‣ Cost-effectiveness: Eliminate hiring, training, and maintenance costs associated with in-house solutions.

‣ Stability and Reliability: Trust in the smooth operation of your loyalty program.

‣ Ease of Use: Encourage experimentation and efficient task completion with user-friendly software.

Investing in loyalty program software allows retail businesses to focus on delivering exceptional customer experiences and fostering long-term customer loyalty.
WHICH FOOD & BEVERAGE BUSINESSES SHOULD ADOPT LOYALTY PLATFORMS AND WHY?
Loyalty programs benefit food and beverage companies with regular visits, such as:

• Restaurants
• Cafes and Delis
• Quick Service Restaurants (QSRs)
• Pubs and Bars

Even lower-frequency businesses like fine-dining restaurants can profit from loyalty programs by focusing on status-driven rewards. Upscale establishments can adopt subtle interfaces and processes to maintain their high-end atmosphere.

Key reasons to implement loyalty platforms include:

1. Enhanced Customer Engagement Loyalty platforms enable personalized rewards, incentives, and customer support to address concerns and inquiries effectively.

2. Revenue Growth Rewards and incentives encourage repeat purchases, while data collected helps identify cross-selling and up-selling opportunities.

3. Valuable Customer Insights Collecting customer data provides insights into preferences and spending patterns, improving personalized service.

4. Cost-efficient Marketing Loyalty platforms allow targeted marketing through appropriate channels and timely messages, offering a cost-effective alternative to traditional methods.

5. Improved Retention Exclusivity and appreciation fostered by loyalty programs improve customer retention and satisfaction.

6. Boosted Brand Awareness Frequent customer interaction enhances brand visibility and familiarity.
HOW DOES LOYALTY SOFTWARE SUPPORT DIGITAL TRANSFORMATION?
Loyalty software is vital for digital transformation in customer-centric businesses as it revolves around CRM and customer data. Building a customer base and gathering data allows companies to engage better, optimize operations, and implement desired digital features.

Incorporating contactless payments, delivery, and click & collect services streamlines customer experience and satisfaction. Loyalty software's role in facilitating digital transformation is crucial in the food and beverage industry.

For example, 7-Eleven redesigned its app during the COVID-19 pandemic to offer a safe shopping experience, including mobile checkout and digital wallet options, demonstrating loyalty programs' role in driving digital transformation in the food and beverage industry.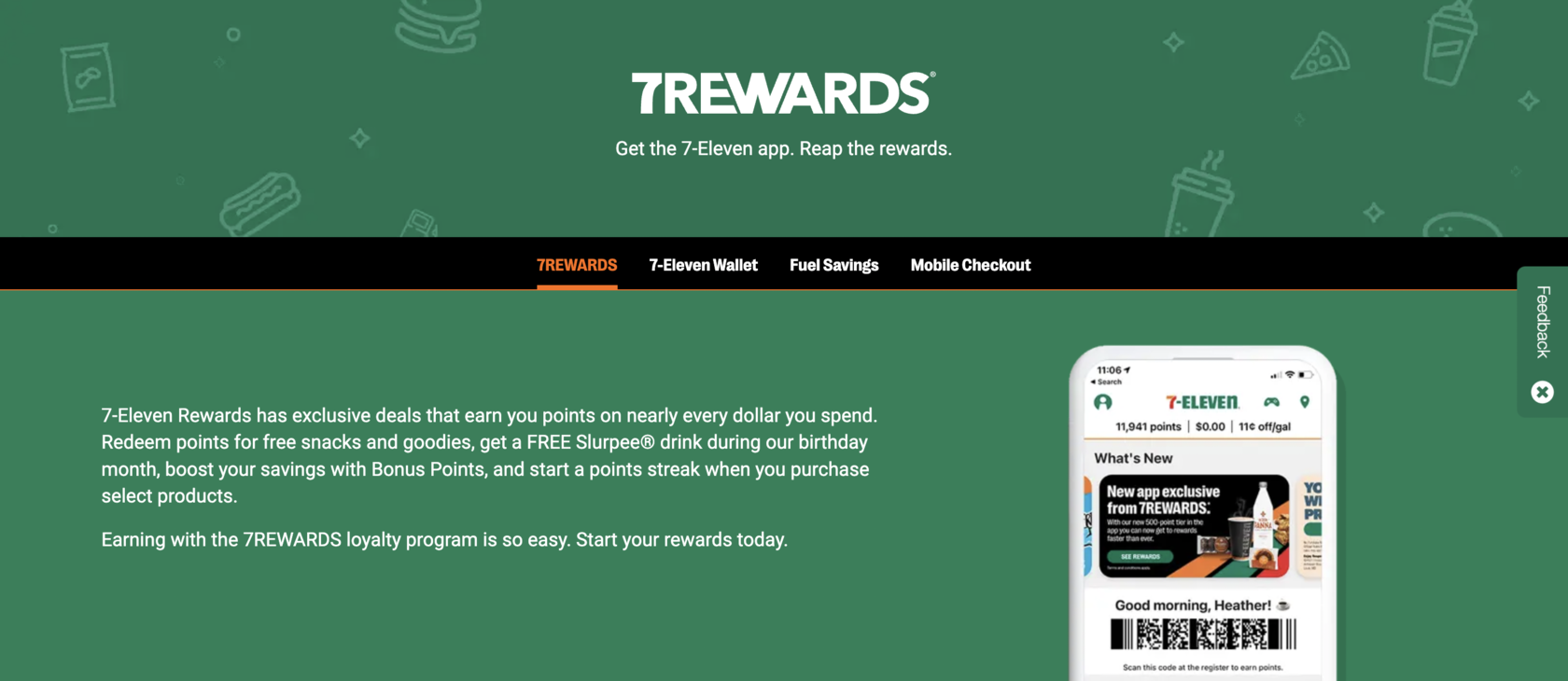 LOYALTY PROGRAM TYPES
Loyalty programs vary in mechanics, rewards, earning criteria, and delivery channels. Popular mechanics include:

1. Earn and Burn (Points) Customers earn points for purchases or engagement and redeem them for rewards, e.g., Sephora's Beauty Insider program.

2. Coupon-based Customers receive coupons or vouchers for actions like purchases or referrals, e.g., a stamp-based program for a clothing store.

3. Tier Programs Customers are assigned tiers based on spending or engagement, accessing exclusive perks as they progress, e.g., Amazon Prime membership.

4. Paid Programs Customers pay a membership fee for exclusive benefits, e.g., Costco's membership program.

5. Gamified Programs Game design elements encourage engagement and competition, e.g., a sporting goods store with a points and leaderboard system.

6. Community-building Programs These programs foster a sense of community through social media, user-generated content, and events, e.g., Lululemon's ambassador program.

7. Cashback Programs Customers earn a purchase percentage back as cash or other incentives, e.g., a department store's credit card cashback program.

8. Coalition Programs A group of businesses offers a single rewards program, e.g., a shopping mall loyalty program.

Some businesses use a primary mechanic, while others combine mechanics for a tailored, unique experience.

9. Hybrid Programs Hybrid programs provide a diverse and engaging experience, e.g., an electronics store combining tiered rewards with cashback for milestones.
LOYALTY CHANNELS OVERVIEW
Explore popular channels for successful loyalty programs:

1. Emails

Emails are cost-effective for notifying customers of rewards, progress, and incentives. For example, a retail store may inform customers about reaching a new tier or limited-time offers. However, commercial emails often have low open rates.

2. Text Messages

Text messages have high open rates but can be more expensive and potentially intrusive. They're suitable for valuable information that customers appreciate, such as personalized offers.

3. Physical Cards

Physical cards are easy to carry and create a sense of exclusivity, like a department store's rewards card. However, they can be lost or damaged, so backup mechanisms should be in place.

4. Mobile Apps

Mobile apps offer accessibility, personalization, and real-time feedback. They also provide valuable customer data, allowing for targeted offers, like a fashion retailer's app with personalized suggestions.

5. Loyalty Websites

Loyalty websites provide customers with an interface for managing accounts, redeeming rewards, and viewing transaction history. These websites should be responsive for mobile viewing.

6. Smart Wallet Cards

Digital cards compatible with mobile wallets display member information and can receive push notifications for updates and offers.

7. Website Widgets

Website widgets integrate with existing retail websites for seamless access to rewards and program-related information.

Adopting an omnichannel approach enhances customer engagement and satisfaction, fostering loyalty and long-term success.
LOYALTY PROGRAM SUCCESS METRICS
Track metrics for customer acquisition and retention:

Customer Acquisition Metrics

1. Enrollment Rate

The initial success of a program is determined by the number of people who sign up. A simpler enrollment process encourages more sign-ups.

2. Activation Rate

This metric assesses if customers start using the program's benefits after registering. A shorter time frame for first use suggests high motivation, while a longer time frame may indicate a loss of interest.

3. First Use Rate

Conversion from registration to first use shows customers the ease and rewards of participating, building a habit.

Customer Retention Metrics

4. Repeat Conversion Rate

A high rate indicates satisfaction with the program's incentives, while a low rate suggests issues that need addressing.

5. Average Spend Per Member

Measures the amount spent by each member over a certain period, helping evaluate campaign effectiveness and revenue potential.

6. Lifetime Value

The total monetary value a customer generates for a business as a loyalty program member, used to measure overall effectiveness and ROI of marketing spend.

7. Percentage of Sales from Members

Defines the proportion of total sales generated by members, providing insights into program effectiveness and impact on sales.

8. Customer Retention Rate

The percentage of customers who remain active in the program over time. A high rate indicates effective engagement, while a low rate suggests issues needing improvement.

9. Incremental Margin

Evaluates the additional profit generated by members to determine the program's ROI and performance.

These metrics help businesses make informed decisions and adjustments for a successful loyalty program.
Discover How Different Generations View Food and Beverage Loyalty Programs
Generations have unique perspectives, shaping their worldviews and loyalty expectations. To create successful loyalty programs, it's crucial to understand these differences.
Dive into our ebook, "Building Customer Loyalty Across Generations," and learn how to tailor loyalty strategies to various age groups.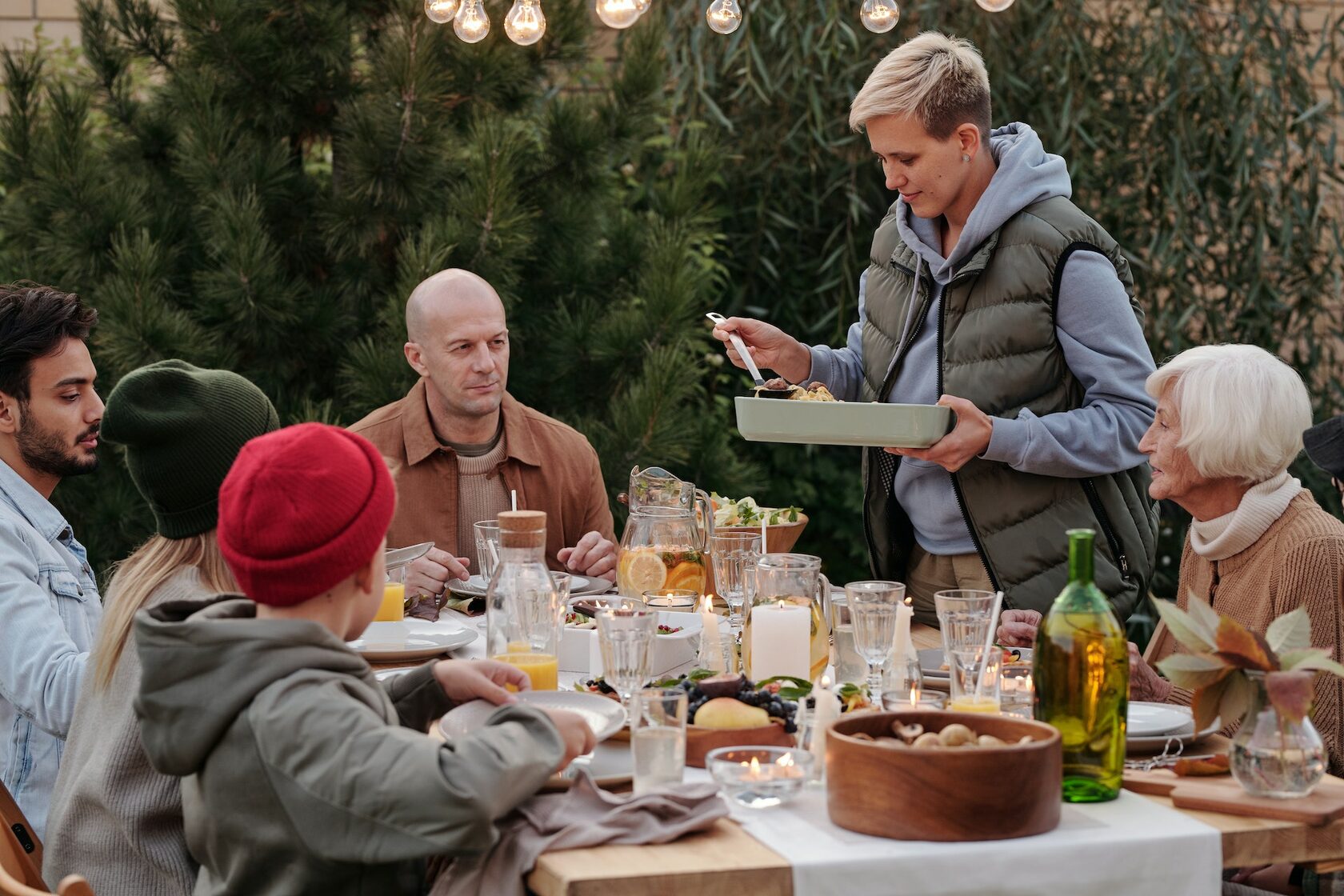 What do I need to run a modern loyalty program for a retail business?
Successful modern loyalty programs require a well-fitting concept, a technology stack to operate the concept, and ongoing execution of marketing and in-store strategies. Consult with experts, employees, and customers to develop the concept, select a future-proof all-in-one tech solution, and focus on ongoing execution to deliver outstanding results.
Is my retail business the right size to support a modern loyalty program?
Solutions exist for businesses of all sizes. Single-location operations or small chains with up to about five outlets should consider simple set-and-forget solutions, unless they can commit resources to set up and operate a program. Mid-sized chains, large multibrand retailers, and operations with numerous locations should definitely invest in developing and operating a modern program.
Is Loyalty Program Software complicated to use?
Although feature-rich, loyalty program software is typically designed for ease of use, with intuitive user interfaces and in-depth user guides available.
Does Loyalty Program Software require a large internal team?
Utilizing loyalty program software minimizes IT involvement. Once required integrations into existing systems are completed, marketers can focus on creating engaging content, while the software provider ensures that the tech works seamlessly.
How do I find the right Loyalty Program Software?
Evaluate potential loyalty program software providers based on features, scalability, integration, customer support, cost, feedback, and security. Identify your specific requirements and engage in discussions with providers to ensure their solutions align with your needs.
Which Loyalty Program Software is ideal for the retail industry?
Ideal loyalty program software for the retail industry has a successful track record in the sector, offers comprehensive features, and provides an all-in-one solution that covers both back-office operations and consumer-facing capabilities.
How long does it take to implement Loyalty Program Software?
The implementation timeline varies depending on factors like software complexity, business size, and integration with existing systems. Generally, a loyalty program can be launched within 1-6 months.
How much does Loyalty Program Software cost?
The total cost of loyalty program software usually includes a one-time setup fee (ranging from a few hundred to $20,000) and a monthly/annual subscription fee (from around $100 to several thousand dollars per month).